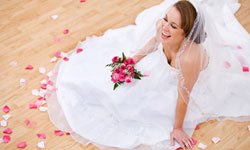 Anna's Alterations offers alterations for both men's and women's garments. We always bring our knowledge and expertise to everything that we do. The end result of our work is always guaranteed to exceed your expectations. We can service people of all types, from business professionals to future brides. Our professional alterations include restyling repair, garment duplication and wedding dresses. User Manuals
Our Services Include:
Specializing in Wedding Dresses
Garment Duplication
Restyling Repair
Expert Alterations
Silk, Leather, Suede
We are proud to offer fast one-day service when you need it. Our staff has the ability to get it done right the first time. For everyday service in 48 hours, call Anna's Alterations today!